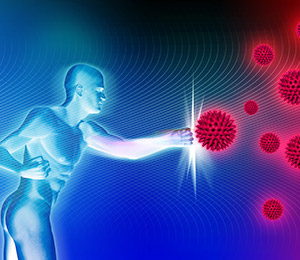 Apheresis Procedures
Apheresis – also referred to as dialysis – is a method that specifically removes blood parts or pathogens from the blood or blood plasma. This is done outside of the body in complex apheresis machines. Afterwards, the cleaned blood or blood plasma returns to the body. The method is generally tolerated very well.
We apply the following apheresis depending on indication:
Diagnostic apheresis for discovery, isolation and qualification of circulating tumour stem cells
Stem cell apheresis for production of endogenous vaccines
Apheresis for acquisition of natural killer cells
Photopheresis – Separation and treatment of aggressive lymphocytes
Plasmapheresis – Isolation of blood plasma from whole blood and removal of pathogenic substances
Lipid-apheresis – Isolation and removal of cholesterol and blood fats

The amount and precision or our measurements of amino acids, minerals, vitamins, and pathogens in our Munich lab is unique.

Our concept combines conventional and alternative methods. Apheresis procedures are an important diagnostic and therapeutic component of our integrative medicine.

By multiplying the body's own killer cells we activate the immune system target specific. Among other things for the treatment of cancer and viral diseases.