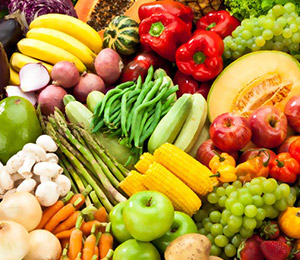 The optimal concentration of amino acids, minerals and vitamins is the key to physical and mental performance
Vital substances for preventive healthcare and increase of the performance
Micronutrients are the components of life. They take over vital functions in the human body. The optimal concentration of amino acids, minerals (trace elements and electrolytes) and vitamins is the key to physical and mental performance. Determination by blood analysis, and compensation for any deficits, are an important contribution to increasing the physical and mental well-being (among other things: improvement of the ability to focus, physical stamina and immune defence, reduction of sleeping problems and depression), as well as to prevent diseases (among other things of cancers, cardiovascular disease, autoimmune diseases).
Sufficient intake of micronutrients in the food is not always warranted. Mental and physical stress, industrial agriculture, toxic substances from the environment or excessive alcohol consumption may lead to deficits.
Measure first, eat second!
We advise against preventively taking minerals and amino acids as food supplements. Have your blood analysed beforehand to determine whether your body has any needs and what precisely these are. An over-supply may also be harmful.
Precise determination of vital substances.
Essential prerequisites for correct determination of the concentration of amino acids and minerals are the proper processing of samples, proper taking of blood, corresponding lab units, resilient standard values for comparisons, as well as proper understanding of the serum.

The amount and precision or our measurements of amino acids, minerals, vitamins, and pathogens in our Munich lab is unique.

Our concept combines conventional and alternative methods. Apheresis procedures are an important diagnostic and therapeutic component of our integrative medicine.

By multiplying the body's own killer cells we activate the immune system target specific. Among other things for the treatment of cancer and viral diseases.